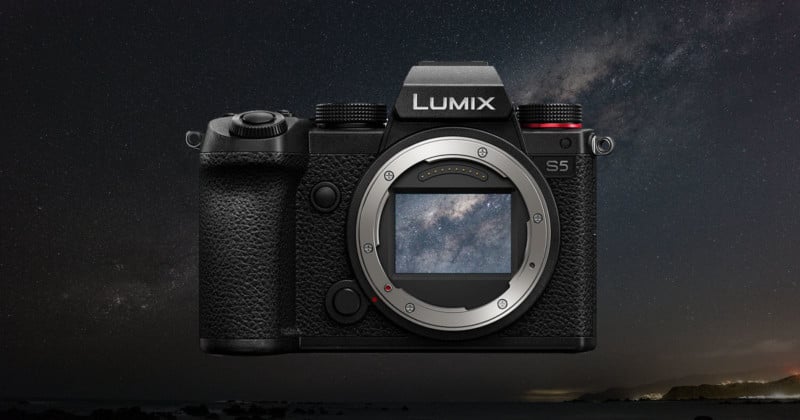 The Panasonic Lumix S5 has just been released in New Zealand, and I received mine a few days ago. Last night, with clear skies, I took it to the south coast of Wellington, New Zealand, to see what the new advances in High Resolution mode included in the S5 could bring.
This mode takes 8 images, shifting the sensor between each image a tiny amount, to create a final image with four times the pixels of a single image (96 megapixels compared with the sensor's native 24 megapixels) and with lower noise than a single frame.
In the past High Resolution mode (on the S1 or S1R for example) has allowed for ISO up to 3200 and exposure duration up to 1 second – not really conducive to Milky Way imaging. However the Lumix S5 extends that limit significantly…
The S5 allows for High Resolution mode with ISO up to 3200 and duration up to 8 seconds per image, so I started imaging the Milky Way at 8 seconds (with a Sigma 14-24mm f/2.8 DG DN lens at f/2.8). That led to some star trails in the final image further away from the celestial south pole, so I backed the exposure time down to 2.5 seconds and tried again.
After processing the resulting image with Affinity Photo (which can read the RAW files; Adobe Camera Raw can't yet, though I'm sure an update is close), I was very happy with the result.
I did have to push the exposure a bit more than three stops given the short exposure time per image, but because the final image is automatically generated from a combination of 8 individual images the final result still had reasonable noise characteristics — certainly very useable.
100-megapixel (well, nearly) astro imaging is a reality with the Lumix S5.
Other than High Resolution mode, for single-shot imaging the sensor is very nice and clean at high ISOs. I'm a very happy S5 owner today.
---
About the author: Jonathan Usher is a landscape photographer based in Wellington, New Zealand. The opinions expressed in this article are solely those of the author. You can find more of Usher's work on his website.