Three photographers recently sent a professional full-frame camera, the Sony a7S III, to near space on a weather balloon and managed to capture groundbreaking "close-up" shots of the Aurora Borealis (the "northern lights").
Amateur photographers have used weather balloons in recent years to send cameras to near space for awe-inspiring photos of our planet, but photographer Nate Luebbe wanted to push the envelope by sending a full-frame camera up at night.
Luebbe enlisted the help of photographers Autumn Schrock and Austin Smith, and the team spent a year researching, engineering, and fabricating a custom stabilization system for the a7S III, which is designed for ultra-low-light imaging.
On September 26th, 2020, the team successfully launched the weather balloon camera rig from Fairbanks, Alaska.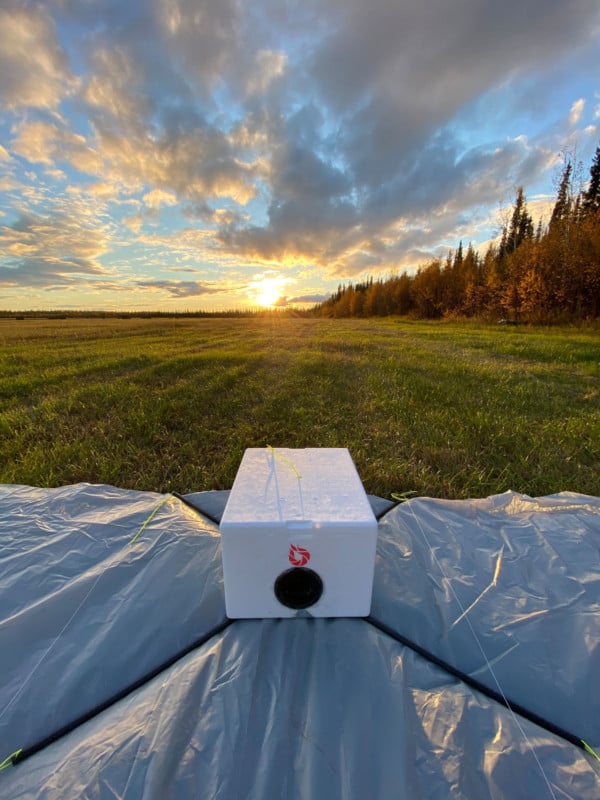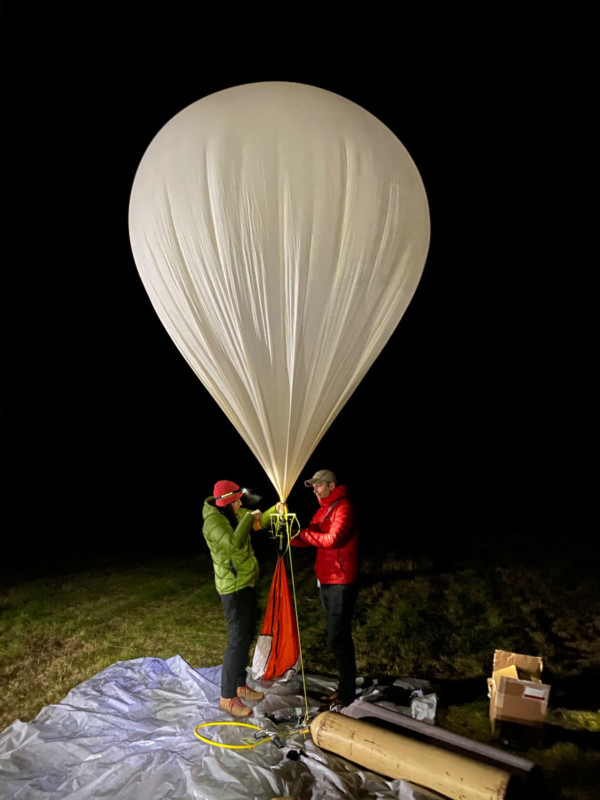 The 10-foot balloon ascended for nearly 2 hours, reaching a maximum altitude of 122,600 feet (37,369m) before it burst. The camera payload fell safely to Earth on a parachute and was recovered by helicopter the next day.
While up in near space, the camera captured cinema-quality footage of the northern lights from the edge of space — purportedly the first footage of its kind.
Here are two still photos captured during the flight: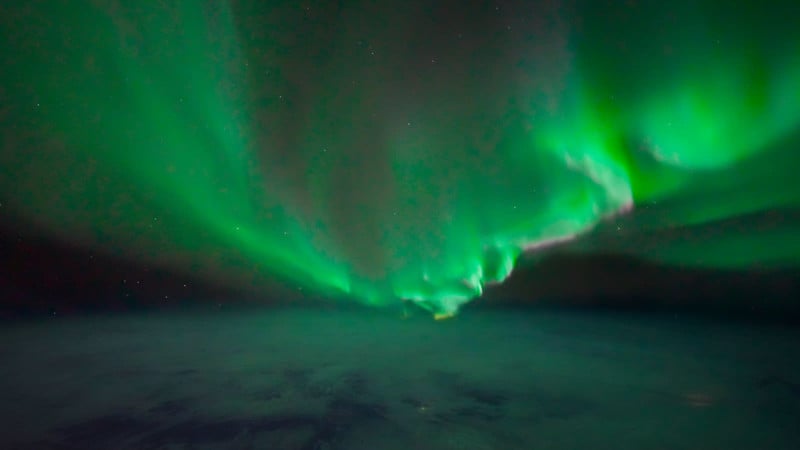 The team also created a documentary about the project. Here's a 1.5-minute trailer:
Here's the full 29-minute documentary film, which just premiered:
"In my research there have been only a few attempts, and they have been with GoPros or similar action cameras, and with an un-stabilized payload," Luebbe tells PetaPixel. "Weather balloons are almost never launched at night, and especially not in the arctic at night, which puts us in very rare company.
"To my knowledge, this is the first time a custom-fabricated stabilization system has been utilized with a professional camera, which makes the footage extremely unique."