Leica has announced the SL2-S, a 24.6-megapixel L-Mount full-frame mirrorless camera that puts more emphasis on speed and video performance than the original SL2. Capable of 25 frames per second shooting and ISO up to 100,000, the SL2-S also boasts considerable video prowess.
The Leica SL2-S is the first Leica to feature a BSI sensor and is positioned by the company to be a "premium segment" full-frame camera suited for action photography and high-end video.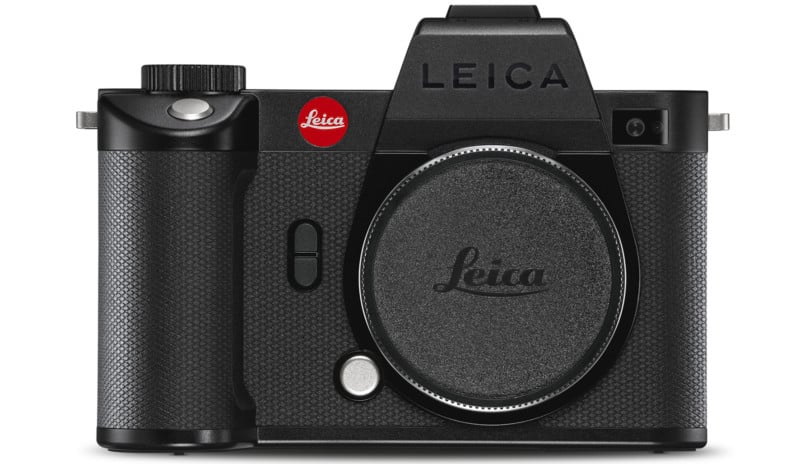 While you might at first think that 24.6 megapixel sounds familiar, even if it's the same base sensor found in the Sony a7c or the Panasonic S1 (and it very well might not be), Leica managed to squeeze 0.4 more megapixels out of it. This backside-illuminated full-frame sensor sees a big low-light performance boost, and can capture images at up to 100,000 ISO.
The SL2-S can shoot those 25 frames per second continuously with a 4GB buffer, which means shooting in JPEG will never fill the buffer. In the camera's specification sheet, shooting in DNG also results in the same specification: more than 999 straight images can be fired to a UHS-II card without ever slowing the camera's write speed or filling the buffer. No specification was given for writing both JPEG and RAW. Data management is powered by the Leica Maestro Series III processor.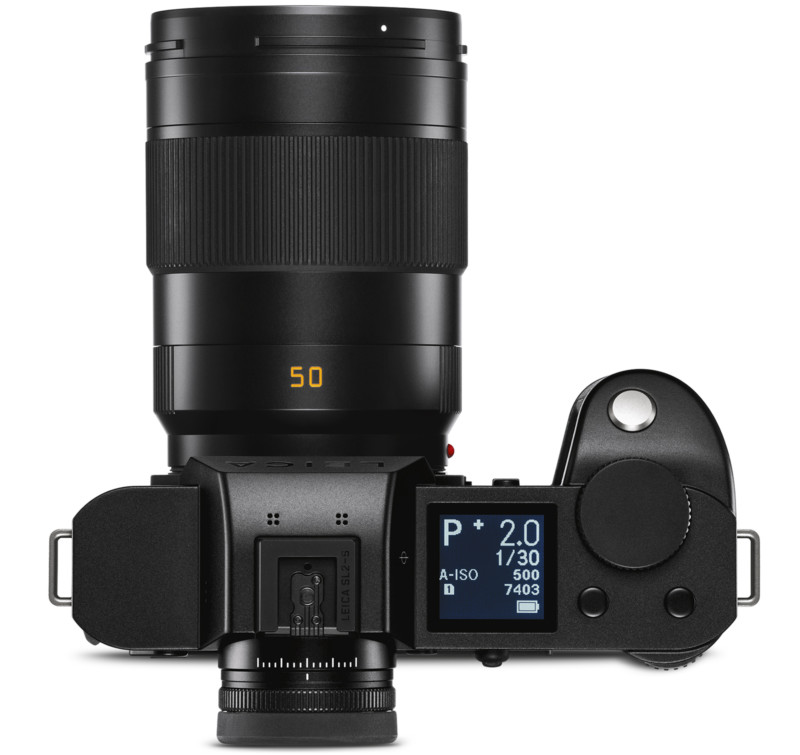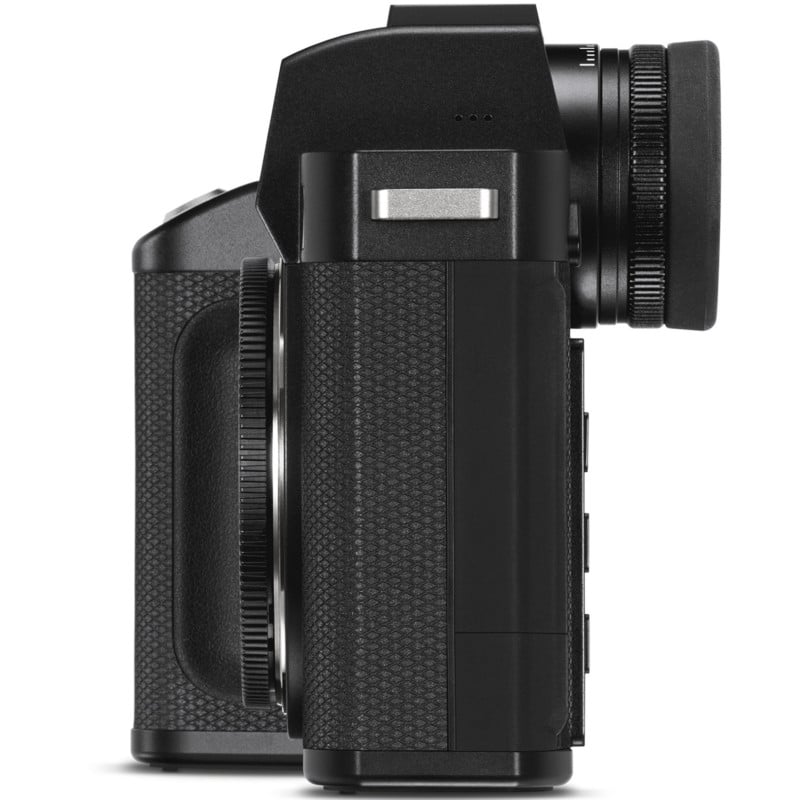 It should be noted that those 25 frames per second come with a caveat: no continuous autofocus, and only via the electronic shutter. The best the camera can do with continuous autofocus active is 5 frames per second, and the fastest it can shoot with the mechanical shutter is 9 frames per second (but with continuous autofocus disabled).
Leica's German-made, milled, full-metal body found on the SL2 returns here in the SL2-S, with the housing made of both aluminum and magnesium and covered in a leatherette material. The camera is splash-water protected as well, rating an IP54.
Leica has maintained the same contrast-based autofocus system that was found in the original SL2 and has become the norm for cameras in the L-Mount Alliance thus far.
Also like in the SL2, Leica has equipped the SL2-S with a 5-axis on-sensor image stabilization system that allows for hand-held photos to be taken even at slower shutter speeds. That IBIS system also allows the camera to shoot up to 96-megapixel multi-shot sensor-shift photos. While this feature was eventually added to the SL2 after launch, it will be available out-of-the-box on the SL2-S. When shooting a multi-shot image, the camera generates two DNGs: one 24 megapixel file and one 96 megapixel image that combines the data from 8 sensor-shift shots.
Leica's SL2-S is equipped with a 5.76m-dot electronic OLED viewfinder that can refresh up to 120 frames per second with 100% frame coverage and a magnification of 0.78x. This specification is identical to the one found on the SL2. Likewise, the rear LCD is a 3.2-inch backlit 2.1m-dot touchscreen LED with anti-fingerprint and anti-scratch coatings.
The SL2-S is positioned not just as an action-focused, fast-firing still camera but also as a true hybrid creative device. Leica equipped the camera with considerable video prowess as it is capable of capturing 4K video at up to 60 frames per second in 10-bit 4:2:2 in Leica L-Log via HDMI out (via a full-size HDMI port). It can shoot in true full-frame 4K up to 30p internally at that spec but use HDMI out to increase frame rate. Additionally, it must crop to Super 35 in order to capture 60p video. This specification is very similar to the limitations placed on the Panasonic S1, another member of the L-Mount Alliance.
There is no limit on how long videos can be shot for (no 30-minute limit) and the company has added two integrated viewing LUTs for EVF/LCD monitoring or via HDMI.
At launch, the camera supports Long GOP and All-I recording, but the company promises through future firmware releases it will also support the highly efficient HEVC video compression standard for internal 10-bit recordings up to 4K/60p directly to the SD card. This will also allow videos to be split into one-minute segments to minimize the risk of data loss. Other enhanced features, such as an integrated waveform monitor and automatic Follow Focus, will be added with the next firmware update further enhancing the camera's suitability for professional applications and long-term use.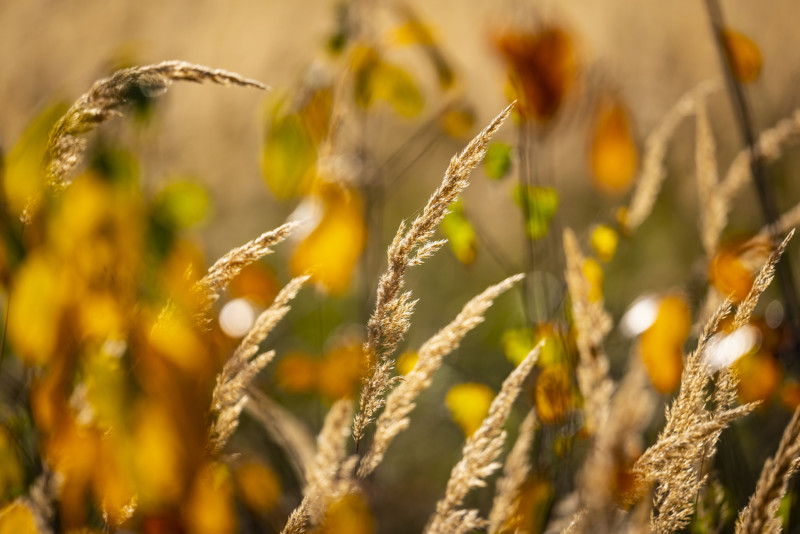 Speaking of firmware updates, Leica promises that an update will be available in the first half of 2021 that includes a new autofocus algorithm for improved eye, face, head, and body detection as well as focus tracking. The company will also add an individual viewing-LUT upload function, enhanced Live View for better low light image composition control, automatic Follow Focus operation, color bar with audio signal as reference for correct color grading and sound control in post, and a Tally Mode.
One more feature that is coming next year is called Image Overlay. It allows alignment of the camera's position on the basis of a previously taken image that is displayed in a transparent mode in the EVF or on the LCD. This particular mode will make it much easier to compose series images taken over the course of a long time for both record-keeping and creative applications.
Leica also noted that full tethering capability has been added to the latest version of Capture One.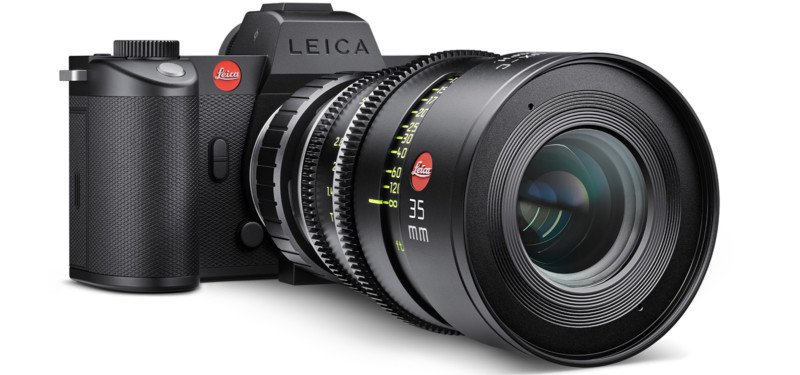 The Leica SL2-S is supported by over 40 native autofocus L-mount lenses and is fully compatible with lenses from Leica's M, R, and S-System lenses via the company's multiple adapter options.
The Leica SL2-S is set to be available immediately for $4,895 from authorized dealers.