Every Sunday, we bring together a collection of easy reading articles from analytical to how-to to photo-features in no particular order that did not make our regular daily coverage. Enjoy!
PICTURING RESISTANCE: Photos of 65 Years of American Protests – San Francisco Chronicle DATEBOOK
Ken Light and his wife, nonfiction writer Melanie Light started a book project two years ago to create a visual survey of American resistance movements since the 1950s.
This started as a simple task as they have produced 14 books between the two of them. "The more we dug in, the more we discovered movements that needed to be included," says Light, who pushed the deadline to the absolute last hour to include images from Confederate statues coming down, and the incarceration of immigrant children on the border."
The Lights submitted their manuscript, then George Floyd was killed, and they tried to stop the presses. That failed, but Picturing Resistance: Moments and Movements of Social Change from the 1950s to Today, is still a comprehensive visual history of progressive social protest in America. It includes the work of 85 photographers and covers more than 100 events, ranging from Emmett Till's funeral in 1955 to a 2019 protest of President Trump after a mass shooting in Dayton, Ohio.
With this book, we are hoping that activists today will understand they are standing on the shoulders of protestors of the past," the Lights tell PetaPixel. "We also want to acknowledge the importance of photographers bearing witness to resistance and the history that is told through their actions of portraying protests. Our book shows the slow arc of change only happens if you keep pushing."
Get a FREE Portfolio Review from Photographer Miguel Quiles at Creative Space Online – Alpha Universe
On December 5 and 6, Creative Space Online is free and open to everyone. It will be two full days with Photography Classes and live Q & A's with leading instructors in photography and video. In addition to the classes and special sessions, they'll also be holding Portfolio Review sessions. Miguel Quiles and Scott Robert Lim will select portfolios to discuss in open, live sessions on Saturday and Sunday and share their expert feedback with the portfolio creator and the audience. Portfolios will be selected for review from sign-ups submitted via the Creative Space Online page. If you are one of the lucky chosen, you will be contacted ahead of time to make sure you know to tune in—the review will happen live, so you'll be able to ask the reviewer questions.
Notable: "The Portfolio Review is open to anyone that has a profile on the Alpha Universe website. There's no requirement for the photos to have been taken with Sony cameras, so it's all good as long as they have an account," Miguel Quiles informs PetaPixel.

Why are There Actual Bad Copies of Lenses? – DPReview
According to Roger Cicala – inadequate testing. Most photographers greatly overestimate the amount and quality of testing that's actually done at the factory, particularly at the end of the assembly line.
Many companies use a test target of thick bars to set AF and give a cursory pass-fail evaluation. A target of thick bars is low-resolution, equivalent to the 10 lp/mm (line pairs per millimeter) on an MTF bench. Some use a 20 lp/mm target to test, and 20 is higher than 10, so that's good. The trouble is that most modern sensors with a good lens can resolve 50 lp/mm easily. This is what I mean when I say (as I do often) that you and your camera are testing to a higher standard than most manufacturers.
I get asked all the time what happens to the two lenses John Doe returned when he kept the third? Well, they got re-sold, and the new owners are probably happy with them. – Roger Cicala
New MacBook Air Has Only a Comical 1-Core GPU Difference Between the Base and Higher-Spec Model – 9to5 Mac
There appears to be a comical difference in the new MacBook Air specs between the $999 base model and the $1249 version.
Both models have an M1 chip with an 8-core CPU. But while the higher-spec model has an 8-core GPU – also seen in the new MacBook Pro and Mac mini – the base model only has a 7-core GPU. And there is probably no real-world performance difference between the two. So why did Apple do this?
Cost-saving by chip binning. Manufacturers aim for a particular spec, then separate out those chips that fall short and sell those as a lower-spec version like putting them in a different sorting bin.
It is taking those chips, which suffered a tiny amount of damage to the GPU in manufacturing such that only 7 of the 8 cores work properly (again, usually due to overheating). Those are designated 7-core versions and allocated to the base model MacBook Air.
Quiz:
(1.) Apple's M1 is a system on a chip (SoC) processor. How is that different from the Intel chips it replaces?
In M1, the CPU, GPU, and RAM are all contained on a single chip, just like Apple's A14 in its iPhone 12.
(2.) The M1 has an incredible maximum of 16 processor cores, whereas most powerful Intel laptops have only six cores. Does that make it that much proportionately faster?
No. It has so many cores, not for speedy performance, but to perform more tasks. As many as eight cores are dedicated to graphics processing (the other eight are CPU cores), similar to how Intel's Iris integrated graphics work.
(3.) What are the two noteworthy limitations of Apple's M1 chip?
The processor has an in-built DRAM (Dynamic RAM), making it impossible for users to upgrade the RAM size. So, 16GB is the maximum you're getting at this moment. Second, the ARM-based chip doesn't support external graphics cards. That means you can't drum up your new Mac Mini into a more powerful machine.
(4.) What if you need four Thunderbolt ports and more RAM?
There's almost certainly a new chip coming in 2021 that will facilitate that for the higher-end 13-inch MacBook Pro, as well as the 16-inch model.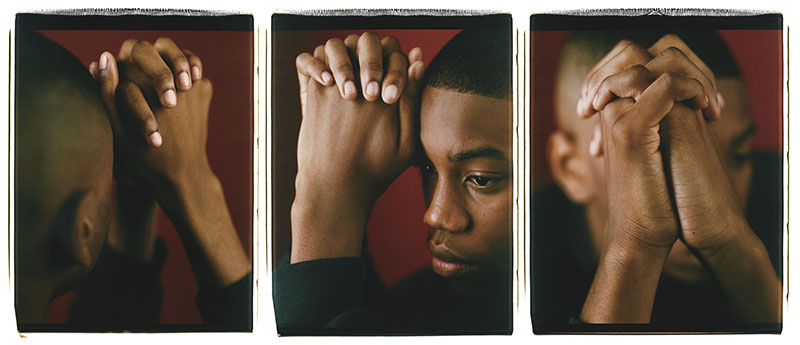 Dawoud Bey Sets New Record at Phillips for $35,000 Following Retrospective Acclaim – Art Market Monitor
On Oct 14, Phillips in New York, which started in 1796 in London, England, sold Dawoud Bey's Polaroid triptych Eugene (1998) for $35,000, doubling the estimate of $15,000 and setting a new record for the artist.
Bey's previous record was $20,000 for the sale of his 1993 photograph, Amishi, another Polaroid also sold at Phillips two years ago in 2018.
The new record and growing recognition of Bey's importance in contemporary art come with renewed institutional attention on the MacArthur prize recipient and Guggenheim fellow. Bey got his start as a street photographer, mostly shooting the people he encountered in and around Harlem and Brooklyn, N.Y.
"Bey, who is 66, is part of a tradition of Black photographers who have elevated the Black subject in contemporary art beyond pure documentation or tedious clichés," notes The New York Times. "He has expanded upon the legacies of James Van Der Zee and Roy DeCarava, whose images of Harlem challenged preconceived notions of being Black in segregated America, as well as the legacy of Gordon Parks, who cataloged the daily lives of Black Americans during the civil rights era."
This year, the San Francisco Museum of Modern Art and the Whitney Museum of American Art collaborated on a full retrospective of his work, "Dawoud Bey: An American Project," which includes Bey's early portraits of Harlem residents and large-scale color Polaroids. It will open at the High Museum in Atlanta in November and the Whitney next year. It's one of the largest surveys of a living Black photographer in American history.
Black people have been killed for directing their gaze at the wrong person. I want my subjects to reclaim their right to look, to see, to be seen. – Dawoud Bey
Helmut Newton at 100: Exhibition Marks Centenary of Iconic Photographer's Birth – Digital Camera World
On 31 October 2020, Berlin-born Helmut Newton would have been 100 years old. There are various shows worldwide, but the main one is being put on by the Helmut Newton Foundation, established in Berlin in 2003. Now, the Foundation is celebrating his legendary, timeless, and innovative work in a large public outdoor exhibition. Additionally, 250 posters depicting Newton's work will be on display throughout Berlin.
Newton's intention was always to provoke with his imagery of women. In a 1975 image titled 'Rue Aubriot' (above), the androgynous model appears fully dressed, wearing a Yves Saint Laurent 'Le Smoking' tuxedo. The Paris backdrop is grainy black and white, an effect the photographer described as "black light." Playing with gender identity, in the mid-1970s, women rarely wore trouser suits, the bright streetlights in the image allude to what has just happened or is about to happen—it is our imagination that makes it successful.
It's that I don't like white paper backgrounds. A woman does not live in front of white paper. She lives on the street, in a motor car, in a hotel room. – Helmut Newton
Meet The 21-Year-Old Beyoncé Fan Who Became the Youngest Cover Photographer in British Vogue's History – Vogue UK
Kennedi Carter, at 21, becomes the youngest photographer to shoot a cover of Dec Vogue UK with Beyoncé. It was only recently that 23-year-old Tyler Mitchell would become the first black photographer to shoot the cover of Vogue US in the iconic fashion magazine's 125-year history, in Sep 20 also with Queen B. Beyoncé specifically requested a woman of color, and she landed on Kennedi who has been listening to the powerhouse since she was three years old.
Carter will graduate from the University of North Carolina at Greensboro with a degree in African American studies next year. She elected to take photography classes at high school because she thought it would be "an easy A." "It wasn't," she laughs – but it did lead to her discovering her passion.
Quiz: How old was David Bailey when he captured the February 1961 Vogue UK cover?  23 years.
A Blast from the Past – 2006
"Nikons dent and the Canons just bounce." – Ken Rockwell
I never trust plastic-bodied lenses, but science has shown us that the Nikon 18-200mm is much tougher than I would have expected.
As a news photographer I met, dropping off mangled cameras, at Nikon's Torrance service facility shared with me some years ago when I asked him how Nikon fared against Canon under newspaper abuse, he replied, "Sure, Nikons are made of metal and Canons are made of plastic, but the Nikons dent and the Canons just bounce."
Why I Like This Photo – Aaron Anderson
Aaron Anderson loves creating images that he has not seen before and was excited to create this cycling photo with lasers in camera.
We shot this image with the stellar crew at Eddy Sound in Colorado Springs. They are trained and licensed in the use of lasers and a variety of different lighting, which enabled us to do some really interesting looks quickly and achieve the lighting in-camera. We used the Fujifilm GFX100 and were careful to create "safe zones" to shoot into so that the lasers wouldn't hit the lens and burn the sensor, which is why you want to work with professionals! After working with many cyclists over the years, it's rad to see something fresh and new pop up on the camera.
There were also two strip boxes with Elinchrom ELB500s and cyan gels to match the lighting and colors from the lasers. One of the great things about the ELB500 is you not only get a short flash duration, but you can shoot with HSS and take the power extremely low to match the ambient. Everything you see is done in-camera, it's just a combination of lasers, fog machines and OCF. We were working with an extremely talented cyclist and trainer named Noah Collins, who made my job easy and let me run with the idea of using lasers to create images for his brand. There's this moment when you see the image load on the back of the camera, and you just know it's something you've never seen or done before; it's a rush. Whenever I get to create in a space where everyone is excited and we make images we're proud of, I'm stoked on that; that's what keeps me going!
Defy Mediocracy – Aaron Anderson
Fujifilm X-Photographer  Aaron Anderson is a visual storyteller and problem solver who started back in 2009 with a camera ("I stole my wife's camera, her birthday present no less") and a speedlight. His goal was to create images that people wanted to stare at, even if they weren't sure why. This seemingly simple goal took him to the Academy of Art in San Francisco. When he is not busy shooting for Monster Energy, Bosch, Oracle, or First Bank, he is "running around like a crazy person pretending to be a transformer" or roaming the country as a family of 5 in an RV.
Quote of the Week (or a Previous Week):
If the light is great in front of you, you should turn around and see what it is doing behind you. – Jay Maisel
---
We welcome comments as well as suggestions. As we cannot possibly cover each and every source, if you see something interesting in your reading or local newspaper anywhere in the world, kindly forward the link to us here. ALL messages will be personally acknowledged.
---
About the author: Phil Mistry is a photographer and teacher based in Atlanta, GA. He started one of the first digital camera classes in New York City at The International Center of Photography in the 90s. He was the director and teacher for Sony/Popular Photography magazine's Digital Days Workshops. You can reach him via email here.
---
Image credits: All photographs as credited and used with permission from the photographers or agencies.