Adafruit Industries has created a machine learning camera built with the Raspberry Pi that can identify objects extremely quickly and audibly tell you what it sees. The group has listed all the necessary parts you need to build the device at home.
The camera is based on Adafruit's BrainCraft HAT add-on for the Raspberry Pi 4, and uses TensorFlow Lite object recognition software to be able to recognize what it is seeing. According to Adafruit's website, it's compatible with both the 8-megapixel Pi camera and the 12.3-megapixel interchangeable lens version of module.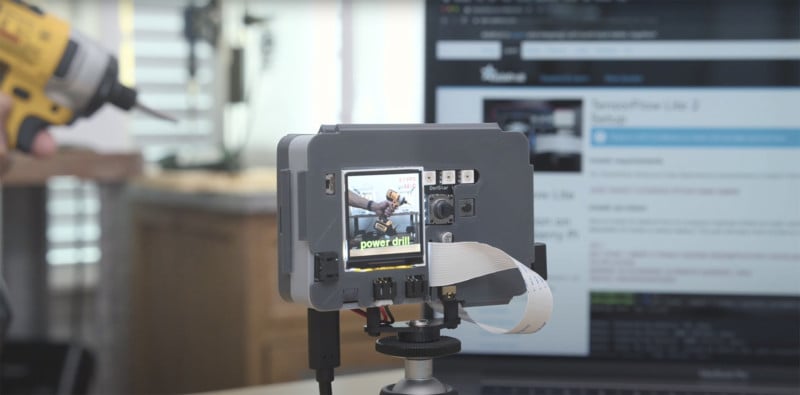 While interesting on its own, DIY Photography makes a solid point by explaining a more practical use case for photographers:
You could connect a DSLR or mirrorless camera from its trigger port into the Pi's GPIO pins, or even use a USB connection with something like gPhoto, to have it shoot a photo or start recording video when it detects a specific thing enter the frame.
A camera that is capable of recognizing what it is looking at could be used to only take a photo when a specific object, animal, or even a person comes into the frame. That would mean it could have security system or wildlife monitoring applications. Whenever you might wish your camera knew what it was looking at, this kind of technology would make that a reality.
You can find all the parts you will need to build your own version of this device on Adafruit's website here. They also have published an easy machine learning guide for the Raspberry Pi as well as a guide on running TensorFlow Lite.
(via DPReview and DIY Photography)