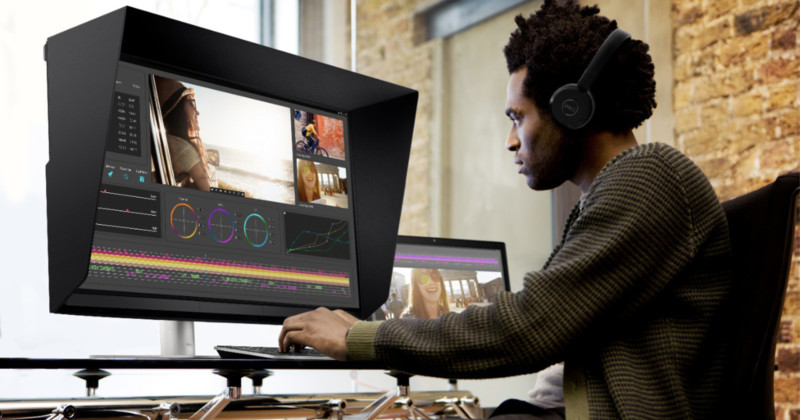 Dell has announced the UltraSharp 32 HDR PremierColor Monitor, a $5,000 4K monitor designed for photographers and videographers that promises professional levels of color accuracy combined with excellent contrast. The monitor includes a host of inputs from HDMI to Thunderbolt 3 and has a built-in Calman-powered colorimeter.
The new monitor (number UP3221Q) utilizes a mini-LED display, one of three top-tier competing technologies in monitors and TVs that promises excellent picture quality. While OLED and QLED also provide advantages in picture quality, mini-LED is commonly seen as a very effective yet low-cost option in comparison. The most well-known mini-LED television on the market is the 2020 TCL 6-Series, a Roku-powered television that succeeds in delivering excellent picture quality at a sub $1000 price point for a 65-inch set.
Seeing Mini-LED in a smaller 32-inch monitor for five times the price is, therefore, unexpected. Dell appears to be banking on the large number of connectivity options and the built-in colorimeter to drive value.
The UltraSharp 32 features two HDMI ports, a DisplayPort, two Thunderbolt 3 ports (one rated for display), and three USB-A ports (two located in the back panel, and one under the front side of the monitor). The seven total connection options is considerably more than you get on most monitors and televisions, which adds significant value to a photographer or filmmaker looking to make one or two of these the center of their edit station.
It also ships with a shading hood to reduce glare, a clear signal that the UltraSharp 32 is aimed at the creative professional.
Dell cites the UltraSharp 32 as having DCI-P3 color coverage at 99.8% of the spectrum to enable precise and uniform color reproduction of photo and video content.
Calman is one of the leading color calibration tools used on monitors and televisions, and Dell has built-in a colorimeter on the front of the monitor to allow for ad hoc calibration at any time. Though it will likely be serviceable, the location of the colorimeter isn't ideal. Generally, you want to take color readings from the center of the monitor. Dell's placement of the Calman colorimeter a the bottom of the monitor means it likely won't be getting the most effective reading.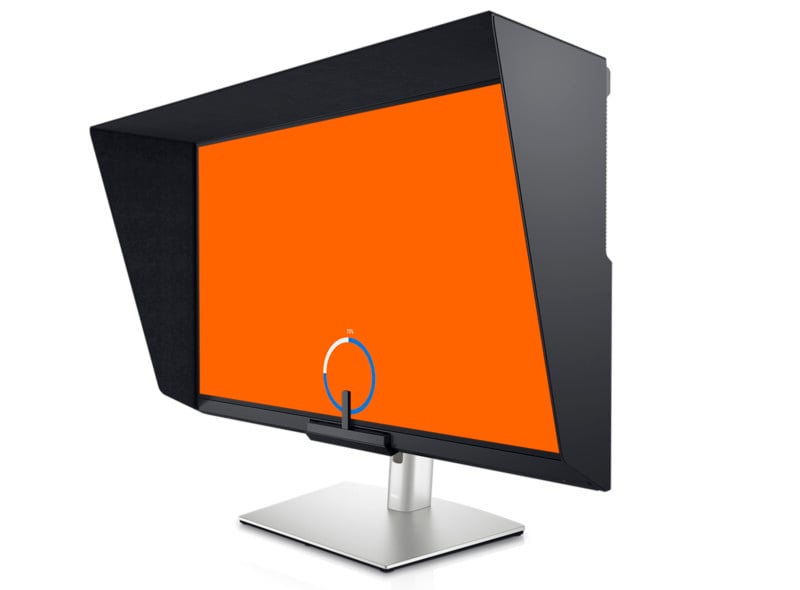 The Dell UltraSharp 32 HDR PremierColor Monitor will be available in November for $5,000.