Google Street View was created using an army of iconic camera cars driving up and down all the streets of mapped areas. Starting today, though, anyone with an Android camera can effectively become a Street View car and contribute to the massive trove of explorable location photos.
Google just pushed out a new update for the Street View app on Android that makes it simple for users to collect their own Street View imagery and place the photos in the right place on Google Maps.
The app features a new connected photos tool that lets you record a series of connected images as you travel down a street or path. The tool uses ARCore, the augmented reality technology found in products such as Google's Live View.
Photos captured with the tool are automatically rotated and positioned to create a series of connected photos Street View users can step through. The series is placed in the correct location on Google Maps for people to find and explore.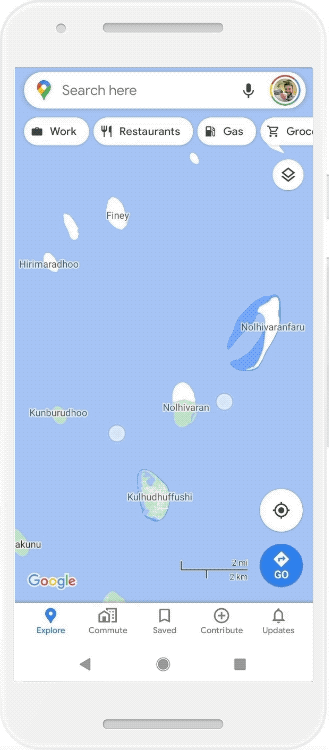 "Before this feature, you would typically need special 360-degree cameras to capture and publish Street View imagery," writes Street View product manager Stafford Marquardt. "Some equipment you could even attach to the roof of your car, but at the cost of thousands of dollars; that's out of the realm for many.
"Now that anyone can create their own connected Street View photos, we can bring better maps to more people around the world, capturing places that aren't on Google Maps or that have seen rapid change. All you need is a smartphone—no fancy equipment required."
Here are some example contributions collected during early testing of this newly launched feature:
Google says its Street View cars and trekkers have collected over 170 billion photos from 10 million miles around the globe, even there are still many areas of the world that have yet to be mapped through Street View. This latest app update should go a long way toward helping get those remaining areas mapped and virtually visitable.